Looking to turn your job into a career with opportunities for growth and development? Then you've come to the right place. At BHBW, we're always looking for talented people that share our passion for excellence. You'll get to work on some of the best-loved brands in materials handling and agriculture and be part of a dynamic, solutions-driven team.
We offer career opportunities in fields ranging from sales, administration, and finance to technical support, with competitive remuneration and attractive benefits. You can also join our apprenticeship programme, or our learnership programme for unemployed youth and people living with disabilities.


Who we are
BHBW South Africa, previously trading as Barloworld Handling and Barloworld Agriculture, was established in 2017 to create a new value proposition in materials handling and agriculture in southern Africa. The company is a 50/50 joint venture between Barloworld South Africa and German trading group BayWa Ag.
On the materials handling side, BHBW builds on Barloworld's track record as a leading supplier of equipment and solutions to the market to grow its footprint and services. In agriculture, BHBW combines Barloworld's expertise and BayWa's capabilities as one of the leading agricultural traders worldwide to help farmers take food production to new levels.
We can trace our materials handling roots back to 1929 when Hyster lift trucks were first introduced into South Africa, and have been involved in agricultural mechanisation since 2001.
Opportunities for bursaries
Medical aid contributions
Provident fund employer contribution
Group Personal Accident cover
Fully paid maternity & paternity benefits
What Our People Say
Xolani Maxwell Mkhize
Technician
"High levels of aftersales support are essential in the lift truck industry, where customers often operate 24/7. BHBW empowers me to do my job as a field technician to the best of my ability, and I feel that the company values my contribution. I joined BHBW as an apprentice technician in 2001, and haven't looked back."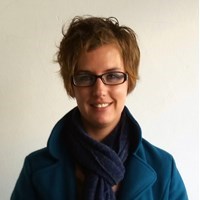 Landi Blom
Service Administrator
"It's great to be part of a team that really supports one another. BHBW understands the importance of maintaining a healthy work-life balance, and the demands placed on me as a single parent. Their loyalty to me as an employee has made me that much more committed to going the extra mile. Plus, the company offers excellent working hours and medical aid and pension benefits. "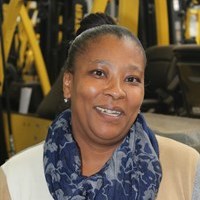 Lucette Louw
Logistics Supervisor
"BHBW has consistently given me opportunities for growth over the past 17 years – both on a personal and a professional level. I'm proud of what I've achieved and am motivated to do my best every day. Working for a company with such good benefits also provides great peace of mind. "